Starting the Financial Planning Process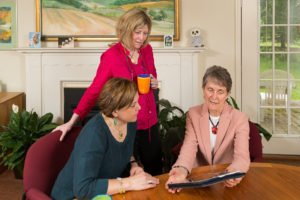 Sue has created a unique process for business owners and professionals called The Focused Holistic Approach.
It helps you focus on your most important goals and achieve them in a values-based, holistic fashion.
Whether you are just starting the financial planning process with us, or returning for a review of your financial investment needs, providing us with your current information will allow us to best serve your needs.
We have two ways: you can fill out our Getting To Know You Financially form, then print and bring to your appointment, or, click on the link to our secure online planning survey at the bottom of this page.
Congratulations on taking the first step to a better understanding of your financial future!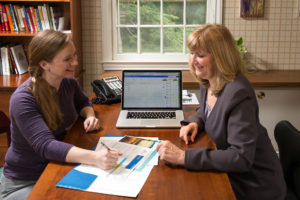 The information you provide in this survey will allow us to prepare an analysis of your current financial situation and to produce a realistic assessment of your financial condition going forward. In order to obtain an accurate analysis, you should provide complete information about your assets, liabilities and financial goals. The analysis can only be as relevant as the data you provide. You will need accurate information or good estimates of the following facts:
Savings, stock, and mutual fund balances.
Life, disability & long-term care insurance coverage.
Retirement plan (457, 401K, IRA) balances and additions.
Pension Plan Benefits.
Income sources and current living expenses.
Income Tax information.
Value of your home, vehicles, rental real estate and/or others assets.
This survey usually takes 15-20 minutes. Please note that, for security reasons, this survey must be completed in one session. Please have all your information ready to enter before you begin.
There is no cost or obligation for filling out and submitting the form.
Here's a great tool to use for putting all your income and expenses on one document.  Download our preferred budget spreadsheet template from Microsoft Excel.